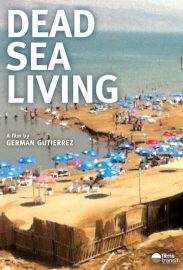 Please copy this link to share it:
https://www.filmplatform.net/product/dead-sea-living
Streaming Access
Unfortunately, this film is not available for streaming yet.
As soon as it will be available for streaming, it will appear in your university streaming page.
Who has not heard of the famous Dead Sea, the world's saltiest water, its unique geographical form and historical sites: Jesus' baptism, Masada. Tourists bathe in its waters for its medicinal qualities. But with only the Jordan River supplying water, today it is shrinking as the water input has been cut off for agriculture.
As a result, the Dead Sea is dying. Solutions are proposed such as the Red Sea-Dead Sea Canal, proposed by the governments of the three countries (Israel, Palestine and Jordan) to more natural solutions which claim that the Dead Sea should be naturally restored by allowing the Jordan River to flow southward unimpeded.
This Week's Featured Films