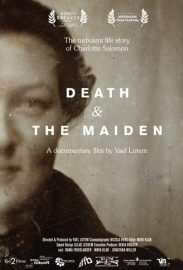 Please copy this link to share it:
https://www.filmplatform.net/product/death-and-the-maiden
Streaming Access
Unfortunately, this film is not available for streaming yet.
As soon as it will be available for streaming, it will appear in your university streaming page.
Shortly after World War II, over 1000 paintings were found in a Cellar in southern France. The paintings were created by a Young-Jewish artist named Charlotte Salomon. She painted her turbulent life story in a unique creation named: "Life? Or Theater?"
DEATH AND THE MAIDEN unravels the story behind her creation.
This Week's Featured Films