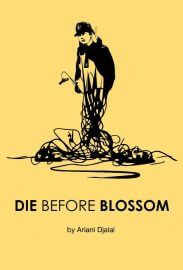 Please copy this link to share it:
https://www.filmplatform.net/product/die-before-blossom
Streaming Access
Unfortunately, this film is not available for streaming yet.
As soon as it will be available for streaming, it will appear in your university streaming page.
'Die Before Blossom' is a documentary about childhood transition. It focuses on two sixth grade school girls from middle class Muslim families in Jakarta, facing the greatest challenge of their young lives: the National Exam.
Whilst these girls are undergoing their own personal transition, Indonesia's education system is also undergoing radical changes due to the pressures posed by the Islamic political parties. The once secular educational institution is now obliged to admit religious activities into the daily curriculum.
Synopsis

Almost 70 years after independence and 10 years after the installation of the first democratically elected president, the educational system in Indonesia is increasingly being influenced by Islamic values. This observational documentary follows two girls and their families during a crucial period in their school careers: their last year at public elementary school in the city of Jogyakarta. Dila and Kiki are modern city girls from a middle-class background: they like to listen to pop music, are very interested in their appearance and giggle about girl stuff. At school, all the children wear uniforms, everyone prays together, the national anthem is sung and the girls learn how to behave now that they are approaching puberty. Although Islam isn't a state religion, its influence on the once secular school system is growing. The educational system is underpinned by three moral principles: piety, patriotism and discipline. The strictness of the school regime doesn't seem so bad – for example, Kiki is able to talk her way out of studying the Koran. But once the final exams start to loom, things suddenly get very serious, both for the girls and for their parents. A lot is riding on their exam results, for the popular schools in the city only take those children who get the highest scores.
Back to Film Summary
This Week's Featured Films