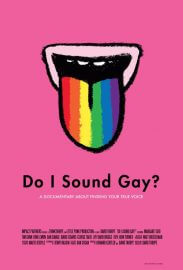 Please copy this link to share it:
https://www.filmplatform.net/product/do-i-sound-gay
Streaming Access
Unfortunately, this film is not available for streaming yet.
As soon as it will be available for streaming, it will appear in your university streaming page.
Journalist David Thorpe embarks on a hilarious and touching journey, confronting his anxiety about "sounding gay" by comprehensively exploring the linguistic, cultural and historical origins of the stereotype of the gay voice. Enlisting acting coaches, linguists, friends, family, total strangers, and celebrities, he quickly learns that many people – both gay and straight – often wish for a different voice. Drawing upon movie and television clips, the film traces a cultural history of the gay voice which places Thorpe's self-consciousness in a broader context and illuminates the complexity at play.
This Week's Featured Films