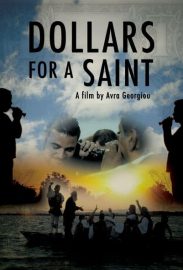 Please copy this link to share it:
https://www.filmplatform.net/product/dollars-for-a-saint
Streaming Access
Unfortunately, this film is not available for streaming yet.
As soon as it will be available for streaming, it will appear in your university streaming page.
In the past Gypsy drummers accompanied the Greek soldiers in their fight against the Turks. Today they still live side by side in harmony with a strong mutual respect. What binds the locals and the Gypsies together today is an unique communal annual celebration, the feast of Saint Simeon, the city's patron saint. The entire population engages in a five-day exhausting festival of dance, parades, food and drink and where the Gypsies provide the music. This is the story of this extraordinary harmony, while in many parts of Europe today the "Gypsy issue" is back on the front pages again.
This Week's Featured Films