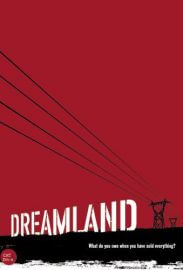 Please copy this link to share it:
https://www.filmplatform.net/product/dreamland
Streaming Access
Unfortunately, this film is not available for streaming yet.
As soon as it will be available for streaming, it will appear in your university streaming page.
Dreamland
Dreamland tells the story of a nation with abundance of choices gradually becoming caught up in a plan to turn its wilderness and beautiful nature into a massive system of hydro-electric and geothermal power plants with dams and reservoirs, built to power the increasing heavy industry that will soon make Iceland the largest aluminum smelter in the world.
How much unspoiled nature should we preserve and what do we sacrifice for clean, renewable energy? Dreamland gradually turns into a disturbing picture of corporate power taking over nature and small communities. It's the dark side of green energy.
This Week's Featured Films