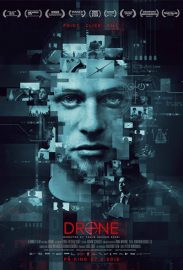 Please copy this link to share it:
https://www.filmplatform.net/product/drone
Streaming Access
Unfortunately, this film is not available for streaming yet.
As soon as it will be available for streaming, it will appear in your university streaming page.
Michael Haas has played war video games since he was 5. At 19 he is employed by the US AirForce as a drone pilot.
This is the new warfare: Young gamers recruited to operate drones through their computers to kill real people 7000 miles away. This is not science fiction but today's reality and the big investment of the future: Robot war. As technology expands at an unprecedented rate we are part of an experiment that changes our wars and possibly our world. DRONE gives crucial context and new perspectives that reveal crucial secrets of the CIA drone war and asks where we are headed.
This Week's Featured Films