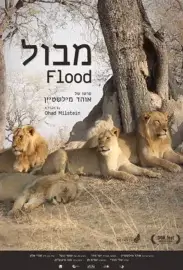 Please copy this link to share it:
https://www.filmplatform.net/product/flood
Streaming Access
Unfortunately, this film is not available for streaming yet.
As soon as it will be available for streaming, it will appear in your university streaming page.
A settler in the desert and a Palestinian farmer. A geologist at the Dead Sea and scientists examining sunspots in the wilderness of the Golan Heights in the North of Israel. All connected through their dependency on water. Politics, environmentalism and visions of the future converge in an cinematic essay.
This Week's Featured Films