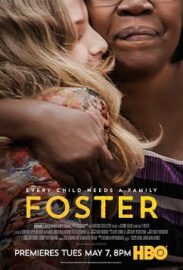 Please copy this link to share it:
https://www.filmplatform.net/product/foster
Streaming Access
Unfortunately, this film is not available for streaming yet.
As soon as it will be available for streaming, it will appear in your university streaming page.
Drawing on unprecedented access, FOSTER explores the often-misunderstood world of foster care through compelling stories from the Los Angeles County Department of Children and Family Services. The documentary mixes firsthand accounts of people navigating the system with insights from social workers, advocates and others, offering a realistic but hopeful perspective on this community.
The documentary features the accounts of: a teenager who entered the system through tragic circumstances; a young woman transitioning to college; a former foster child who has overcome her painful past to become a powerful advocate; and a foster mother who has provided support to more than 100 children.
This Week's Featured Films