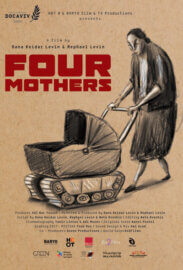 Please copy this link to share it:
https://www.filmplatform.net/product/four-mothers
Streaming Access
Unfortunately, this film is not available for streaming yet.
As soon as it will be available for streaming, it will appear in your university streaming page.
Four Mothers
Israel is a war-ridden country that has claimed tens of thousands of victims. Over the years the public has leaned on the ethos of sacrifice. Generations of mothers send their sons to war without asking questions. They play their assigned roles. This film tells the story about the first time a female civil movement challenged that prevailing ethos in Israeli history when mothers to soldiers protested against the ongoing war in Lebanon. Its a film about a groundbreaking female protest in a struggle for peace. A feminist movement that inspired masses and was able to end war.
This Week's Featured Films