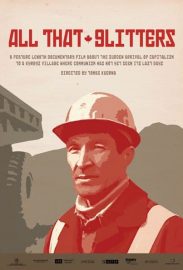 Please copy this link to share it:
https://www.filmplatform.net/product/glitters
Streaming Access
Unfortunately, this film is not available for streaming yet.
As soon as it will be available for streaming, it will appear in your university streaming page.
The Kyrgyz Republic in Central Asia is a very recent democracy. Situated at the crossroads between opposing global interests, Kyrgyzstan reflects the political rivalry between Russian and American influence, reveals the religious tensions between Christianity and Islam, and lies between the economic predominance of China and Russia. Focusing on the mining workers employed by the Canadian company Cameco, this film shows the unique imprint the Communist past has had on the local workers and their way to adjust to the capitalistic system.
This Week's Featured Films