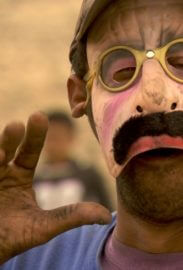 Please copy this link to share it:
https://www.filmplatform.net/product/good-garbage
Streaming Access
Unfortunately, this film is not available for streaming yet.
As soon as it will be available for streaming, it will appear in your university streaming page.
The Hebron Hills garbage dump serves the Israeli settlements in the area and is a source of livelihood for 200 Palestinian families from nearby. The violent daily struggle for scraps of metal in the dump distracts from other everyday pains and they keep dreaming about success and education which would extricate them from the trap of the dump.
This Week's Featured Films