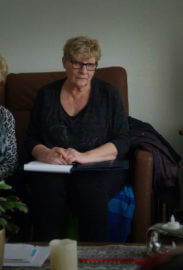 Please copy this link to share it:
https://www.filmplatform.net/product/good-neighbours
Streaming Access
Unfortunately, this film is not available for streaming yet.
As soon as it will be available for streaming, it will appear in your university streaming page.
Good Neighbours
When a woman is found in her home 10 years after her death, the city of Rotterdam is in shock. They start a neighbourhood campaign to combat loneliness among the elderly. Two volunteers face one of societies big problems with a golden heart and humour by killing loneliness one door at a time.
This Week's Featured Films