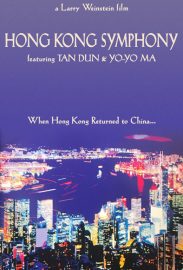 Please copy this link to share it:
https://www.filmplatform.net/product/hong-kong-symphony-heaven-earth-mankind
Streaming Access
Unfortunately, this film is not available for streaming yet.
As soon as it will be available for streaming, it will appear in your university streaming page.
Hong Kong Symphony: Heaven-Earth-Mankind
Ancient Chinese chime-bells, symphony orchestra, cello solo, and children's chorus combine in this large-scale work commissioned to celebrate the reunification of Hong Kong with China.
The symphony is divided into three movements: Heaven explores the traditional past of the Chinese people; Earth explores the equilibrium between nature and the elements; Mankind commemorates those who fought and suffered in wars.
This Week's Featured Films