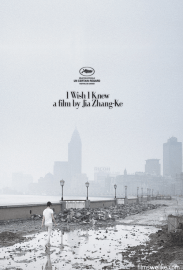 Please copy this link to share it:
https://www.filmplatform.net/product/i-wish-i-knew
Streaming Access
Unfortunately, this film is not available for streaming yet.
As soon as it will be available for streaming, it will appear in your university streaming page.
Shanghai has hosted all kinds of people – revolutionaries, capitalists, politicians, soldiers, artists, and gangsters. Shanghai has also hosted revolutions, assassinations, love stories. After the Chinese Communists' victory in 1949, thousands of Shanghaiers left for Hong Kong and Taiwan. To leave meant being separated from home for thirty years; to stay meant suffering through the Cultural Revolution and China's other political disasters. Eighteen people from these three cities — Shanghai, Taipei and Hong Kong — recall their lives in Shanghai. Their personal experiences, like eighteen chapters of a novel, tell stories of Shanghai lives from the 1930s to 2010.
This Week's Featured Films