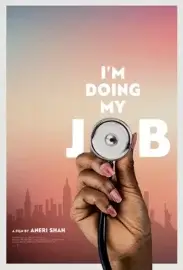 Please copy this link to share it:
https://www.filmplatform.net/product/im-doing-my-job
Streaming Access
Unfortunately, this film is not available for streaming yet.
As soon as it will be available for streaming, it will appear in your university streaming page.
I'm Doing My Job follows 6 young, female South Asian & Black emergency medical physicians' lives throughout the pandemic in NYC.
These women are giving birth, watching newborns without outside help, and rising up as leaders at their hospitals, all at once. Some of their families are pressuring them to abandon their careers so they can focus on family, while others are cheering them on. All of these intelligent, courageous, and flawed women show up for their communities when it matters most, exposing the beauty of BIPOC daughters of immigrants coming into their power. Through their stories, we can examine the intersection of motherhood and burgeoning careers, and see that true leadership requires delving into our deepest vulnerabilities.
This Week's Featured Films