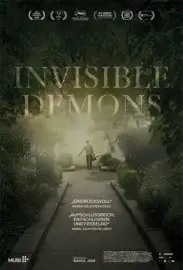 Please copy this link to share it:
https://www.filmplatform.net/product/invisible-demons
Streaming Access
Unfortunately, this film is not available for streaming yet.
As soon as it will be available for streaming, it will appear in your university streaming page.
In a sprawling mega city where the dangers of climate change are present, not future, acclaimed filmmaker Rahul Jain shows a world on the brink. Told through striking images and eye-opening accounts from everyday citizens, Invisible Demons delivers a visceral and immersive journey through the stories of just a few of Delhi's 30 million inhabitants fighting to survive.
Invisible Demons offers a deeply experiential and new perspective on its subject: the clear and present climate reality. Jain engages the senses by directly stimulating our desire to live in a world with equitable access to clean air and water. Is it possible to imagine this future in Delhi, in India, or anywhere in the modern world?
This Week's Featured Films