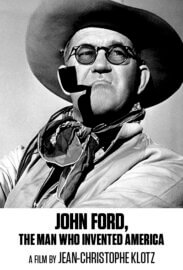 Please copy this link to share it:
https://www.filmplatform.net/product/john-ford-the-man-who-invented-america
Streaming Access
Unfortunately, this film is not available for streaming yet.
As soon as it will be available for streaming, it will appear in your university streaming page.
John Ford, the Man Who Invented America
Oscar-winning director John Ford helped create the legend of the American West during a career that spanned over fifty years and nearly 150 movies – Stagecoach, The Grapes of Wrath, The Battle of Midway to name a few. Bringing to life America's founding myths and heroes, dreams and disillusions, he captured the American soul like no one else. This film draws his portrait and explores the many echoes between his works and the turbulence that America is now going through.
This Week's Featured Films