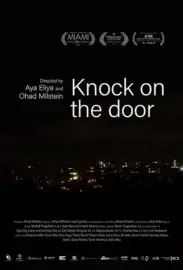 Please copy this link to share it:
https://www.filmplatform.net/product/knock-on-the-door
Streaming Access
Unfortunately, this film is not available for streaming yet.
As soon as it will be available for streaming, it will appear in your university streaming page.
How do you tell someone their loved one has been killed in combat? With a knock on the door, the life of the family will never be the same. This sensitive documentary looks at the casualty notification officers who are tasked with delivering the news, with humanity and compassion. Filmmakers Aya Elia and Ohad Milstein give us an intimate glimpse into the training of the IDF soldiers who shoulder this responsibility and the emotional toll this takes on them, while Elia reflects on the loss of her own brother during an ambush in Lebanon 25 years ago.
This Week's Featured Films