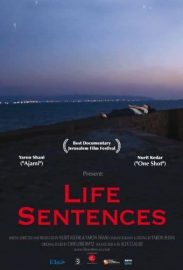 Please copy this link to share it:
https://www.filmplatform.net/product/life-sentences
Streaming Access
Unfortunately, this film is not available for streaming yet.
As soon as it will be available for streaming, it will appear in your university streaming page.
Life Sentences
An Arab man marries a Jewish woman. They give birth to a girl and a boy and live in quiet harmony among the Arab-Jewish community. Nobody realizes that behind dozens of mysterious terror attacks which trembles the state of Israel in the late 60's stands no other than the Arab father.
When he is caught the mother decides to flee the country with her kids. When they grow up, the two will take opposite roads – She will become an ultra-orthodox Jew, and he will fall in love and marry his Muslim cousin..
This Week's Featured Films