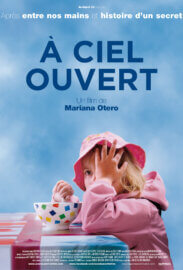 Please copy this link to share it:
https://www.filmplatform.net/product/like-an-open-sky
Streaming Access
Unfortunately, this film is not available for streaming yet.
As soon as it will be available for streaming, it will appear in your university streaming page.
On the Franco-Belgian border, there's a unique place that takes in children with mental and social problems. Day after day, the adults try to understand the enigma that each one of them represents and invent the solutions that will help them to live in peace. Through their stories, "Like an Open Sky" reveals their singular vision of the world to us.
This Week's Featured Films