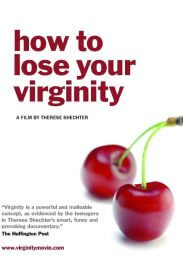 Please copy this link to share it:
https://www.filmplatform.net/product/lose-virginity
Streaming Access
Unfortunately, this film is not available for streaming yet.
As soon as it will be available for streaming, it will appear in your university streaming page.
How to lose your virginity
Female virginity. The US government has spent 1.5 billion dollars promoting it. It has fetched $750,000 at auction. There is no official medical definition for it. And 50 years after the sexual revolution, it continues to define a young woman's morality and self-worth.
How to Lose Your Virginity reveals the myths, dogma and misconceptions behind this so-called precious gift. We meet sex educators, porn producers, abstinence advocates, and outspoken teens who share their own stories of having–or not having–sex.
This Week's Featured Films