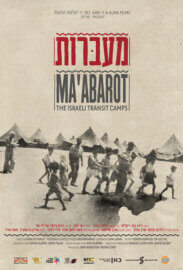 Please copy this link to share it:
https://www.filmplatform.net/product/maabarot
Streaming Access
Unfortunately, this film is not available for streaming yet.
As soon as it will be available for streaming, it will appear in your university streaming page.
Ma'abarot – The Israeli Transfer Camps
The transit camps were a controversial enterprise, housing hundreds of thousands of new immigrants from different parts of the world, transitioning them into becoming part of the Israeli cultural tapestry. The transit camps period (1948- 1952~), although affecting the Israeli society until these very days, is forgotten from public consciousness.
The film "Ma'abarot" is the first documentary project unfolding the story of the transit camps in a thorough and comprehensive way, unraveling the many stories of the camp residents, examining and discovering many surprising new details, shattering common stereotypes in the current Israeli discourse.
This Week's Featured Films