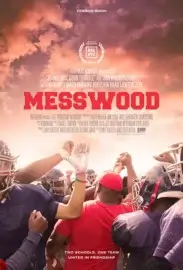 Please copy this link to share it:
https://www.filmplatform.net/product/messwood
Streaming Access
Unfortunately, this film is not available for streaming yet.
As soon as it will be available for streaming, it will appear in your university streaming page.
Messwood
Situated a mile apart along the same stretch of road, two Milwaukee high schools – one predominantly Black and the other largely white were both short players to field an entire football team. They joined as one and, decades later, against the backdrop of a nation's painful racial reckoning, unite under the leadership of a unique coach and ultimately learn what it truly means to come together as a team.
This Week's Featured Films