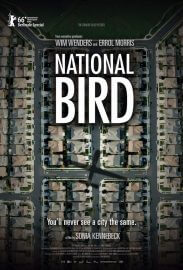 Please copy this link to share it:
https://www.filmplatform.net/product/national-bird
Streaming Access
Unfortunately, this film is not available for streaming yet.
As soon as it will be available for streaming, it will appear in your university streaming page.
Three courageous whistleblowers break the silence around the U.S. drone war – a decision that changes their lives forever.
National Bird follows the dramatic journey of three whistleblowers who are determined to break the silence around one of the most controversial current affairs issues of our time: The secret U.S. drone war.
At the center of the film are three U.S. veterans. Tortured by guilt over participating in the killing of faceless people in foreign countries, they decide to speak out publicly, despite the possible consequences.
This Week's Featured Films