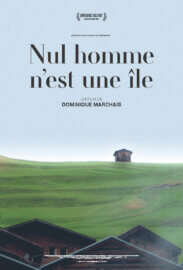 Please copy this link to share it:
https://www.filmplatform.net/product/no-man-is-an-island
Streaming Access
Unfortunately, this film is not available for streaming yet.
As soon as it will be available for streaming, it will appear in your university streaming page.
No Man Is an Island travels across Europe, from the farmers working together in the Galline Felici cooperative in Sicily to the architects, craftspersons and elected representatives who collaborate in the Swiss Alps and in Austria. All are engaged in politics through their work and all believe in a common destiny. Is the local level the last possible place for a viable utopia?
This Week's Featured Films