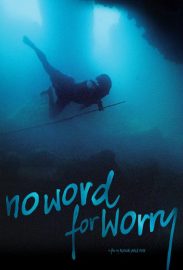 Please copy this link to share it:
https://www.filmplatform.net/product/no-word-worry
Streaming Access
Unfortunately, this film is not available for streaming yet.
As soon as it will be available for streaming, it will appear in your university streaming page.
As one of the last indigenous sea nomads, Hook must make a courageous voyage deep into uncharted waters outside Myanmar to salvage the remains of his unique oceanic culture.
The film follows Hook from the bottom of the modern social ladder on a voyage into the heart of the Moken's aquatic territory. On his quest to salvage the remains of his legacy, he faces the universal questions of identity, love, loss and belonging. A unique insight into the words last ocean dwellers.
Director's Statement

The Moken are one of the few human cultures left on the planet that point us to what we may have lost on the way to modernity. Today they are the last sea-nomads still spending their entire life at sea aboard their ocean-crossing dug-out boats (Kabang). What is it that they might still offer us in our fast paced lives that we've forgotten about? Now under threat, their ways may soon fade and slip away, and the cultural fabric of the world impoverished by their loss. I want to tell the Moken's story to the world, so we may know them and what they represent, and very possibly learn a thing or two about human development. I will be filming inside the world of one of the most isolated small scale traditional societies left on the planet, the marine nomadic Moken people, who live at sea in the Mergui Archipelago off the coast of Burma, and on Mu Koh Surin; an island group far out in the Andaman Sea on the border between Burma and Thailand. I have been developing this film with them for more than five years and I know them intimately. I count them as friends as much as subjects and that connection will allow me to construct this film.
In the past ten years the population of free-roaming Moken have gone from over 10,000 to well under 2,000. Time is running out. Our main character, Hook, has become a close personal friend of mine. His people have expressed that although they are usually unwilling to relate to strangers (outsiders), they are now
unreservedly positive towards my film initiative and the works of Project Moken.
Back to Film Summary
This Week's Featured Films