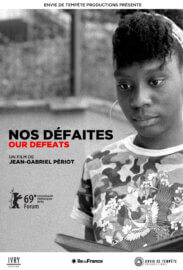 Please copy this link to share it:
https://www.filmplatform.net/product/our-defeat
Streaming Access
Unfortunately, this film is not available for streaming yet.
As soon as it will be available for streaming, it will appear in your university streaming page.
Nowadays in France, a group of teenagers reenact iconic films from the 1968's era. While barely able to define neither political commitment nor the idea of revolution at first, they gradually realize that the perspectives from the past still echo in our present politics and that within our defeats may rise the strength to face today's chaos and its challenges.
This Week's Featured Films