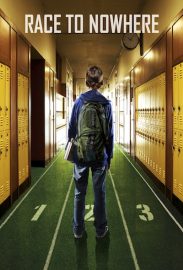 Please copy this link to share it:
https://www.filmplatform.net/product/race-to-nowhere
Streaming Access
Unfortunately, this film is not available for streaming yet.
As soon as it will be available for streaming, it will appear in your university streaming page.
Race to Nowhere
Featuring the heartbreaking stories of students across the country who have been pushed to the brink by over-scheduling, over-testing and the relentless pressure to achieve, "Race to Nowhere" points to a silent epidemic in our schools. Through the testimony of educators, parents and education experts, it reveals an education system in which cheating has become commonplace; students have become disengaged; stress-related illness, depression and burnout are rampant; and young people arrive at college and the workplace unprepared and uninspired.
This Week's Featured Films