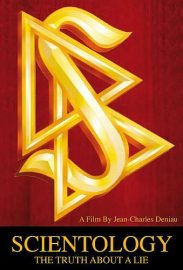 Please copy this link to share it:
https://www.filmplatform.net/product/scientology-truth-lie
Streaming Access
Unfortunately, this film is not available for streaming yet.
As soon as it will be available for streaming, it will appear in your university streaming page.
Scientology. The Truth About A Lie
The Church of Scientology has been the subject of countless documentaries. Most condemning both its credo and its tactics, placing the Church alongside other bullish and corrupt sectarian movements. This documentary takes a different approach.
Older ex-members of the church, after years of fighting and suffering, are thankful to have found relief and peace of mind, once they have broken free of their initial commitment that they describe as a living nightmare. Their testimonies, honest and courageous, moving and tormented, are shared with viewers who may become potential victims of this dangerous and deadly pseudo creed.
This Week's Featured Films