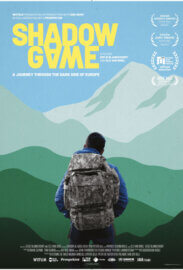 Please copy this link to share it:
https://www.filmplatform.net/product/shadow-game
Streaming Access
Unfortunately, this film is not available for streaming yet.
As soon as it will be available for streaming, it will appear in your university streaming page.
Shadow Game
Every day teenagers who have fled their war-torn countries try to cross Europe's borders in search of protection and a better life. They travel through a shadow world we rarely see: minefields, bears, fast-flowing rivers, smugglers and border guards. 'The game' is the bitterly ironic term for crossing borders that has become commonplace among the young refugees who risk their lives undertaking treacherous journeys that can take years. 'Shadow Game' is a mosaic story in which the experiences of many young refugees on the road are forged together into one universal tale. Filmed over a period of three years, will they overcome the numerous obstacles they face? And will they find a new home?
This Week's Featured Films