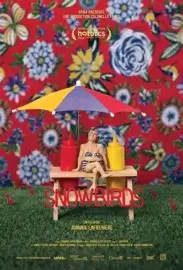 Please copy this link to share it:
https://www.filmplatform.net/product/snowbirds
Streaming Access
Unfortunately, this film is not available for streaming yet.
As soon as it will be available for streaming, it will appear in your university streaming page.
SNOWBIRDS is a mid-length documentary that reaches out to golden age Canadians living in Florida during the winter season. This is the growing trend of an entire generation migrating to the tropics, seeking a leisure society that can entertain them.
With tenderness and humor, this sociological documentary goes to the heart of their daily lives by painting a human portrait of this typically Canadian social phenomenon.
Welcome to the French District of Florida, Snowbird's paradise.
This Week's Featured Films