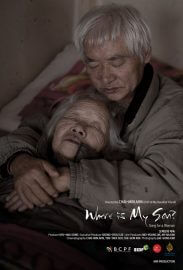 Please copy this link to share it:
https://www.filmplatform.net/product/son
Streaming Access
Unfortunately, this film is not available for streaming yet.
As soon as it will be available for streaming, it will appear in your university streaming page.
Giseon Kwon lost her husband shortly after the birth of their son. She dedicated her entire life to her only son. JunKyo Lee had a successful career in the big city, and after more than 50 years came back to his hometown of Andong.
Before it was too late, JunKyo wanted to make his mom happy during her final years. This documentary records their last year-and-half together, offering a meditation on family and loyalty.
This Week's Featured Films