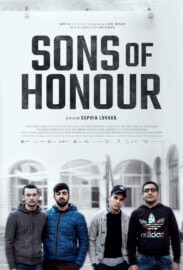 Please copy this link to share it:
https://www.filmplatform.net/product/sons-of-honor
Streaming Access
Unfortunately, this film is not available for streaming yet.
As soon as it will be available for streaming, it will appear in your university streaming page.
In the Italian region Calabria it's the world's most dangerous mafia organization that reigns: the 'Ndrangheta. Here, a life of extorsion and murder is being passed on from father to son. In this documentary we follow juvenile judge Roberto Di Bella and four boys involved in mafia activities. Di Bella fights against the 'Ndrangheta by taking young boys away from their extremely powerful and violent families, and by re-educating them. Can one man change their fate?
This Week's Featured Films