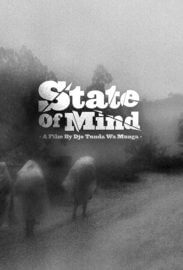 Please copy this link to share it:
https://www.filmplatform.net/product/state-of-mind
Streaming Access
Unfortunately, this film is not available for streaming yet.
As soon as it will be available for streaming, it will appear in your university streaming page.
A layered, engrossing and intriguing look at a national collective trauma and the ambitious initiative to try and heal the wounds. In war-torn countries, people will not be able to be productive and development will fail until they overcome their trauma. In the DRC, a country where over 5 million people have been killed in wars in recent history, can one develop new ways to deal with this massive trauma to open doors to development? DRC filmmaker, Djo Tunda wa Munga, follows an intriguing psychological experiment that could enable millions of people to overcome their trauma.
This Week's Featured Films