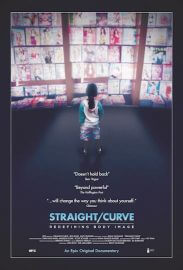 Please copy this link to share it:
https://www.filmplatform.net/product/straightcurve-redefining-body-image
Streaming Access
Unfortunately, this film is not available for streaming yet.
As soon as it will be available for streaming, it will appear in your university streaming page.
Straight/Curve: Redefining Body Image
Ninety percent of women and young girls say they do not feel represented in the fashion industry or in media, and that the imagery they consume on a daily basis makes them feel "disgusting" and "less than". The exciting new documentary Straight/Curve: Redefining Body Image examines the industries and obstacles responsible for this body image crisis and showcases the dynamic leaders fighting for more diversity of size, race and age. Straight/Curve: Redefining Body Image sets out to change the imagery we are seeing and to bolster a movement that is redefining society's unrealistic and dangerous standards of beauty to impact society at large.
This Week's Featured Films