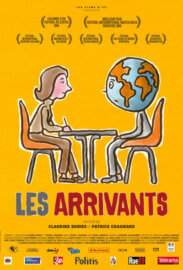 Please copy this link to share it:
https://www.filmplatform.net/product/the-arrivals
Streaming Access
Unfortunately, this film is not available for streaming yet.
As soon as it will be available for streaming, it will appear in your university streaming page.
The Arrivals
Caroline and Colette are social workers. All day long, they receive families who are seeking asylum in France to assist them with the process. Every day, there are new arrivals, from the four corners of the world, by charter plane or by covered truck. How can they deal with the overwhelming flood tide of all this distress, of all these needs? The film relates this tense and explosive confrontation in which each defends his or her own role. For Colette and Caroline, it's a matter of doing their work without becoming snowed under, but for the arrivals, through their asylum requests, it's a matter of saving their lives.
This Week's Featured Films