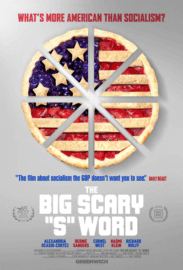 Please copy this link to share it:
https://www.filmplatform.net/product/the-big-scary-s-word
Streaming Access
Unfortunately, this film is not available for streaming yet.
As soon as it will be available for streaming, it will appear in your university streaming page.
A former Marine & a public school teacher find themselves broke and unable to sustain their livelihoods through their jobs. Activated by the energy of the 2016 Sanders campaign & the murmurs of a state-wide teacher strike, both turn to socialism, a once-fringe ideology, to tackle problems larger than themselves.
With inequality growing & a climate catastrophe looming, many Americans wonder whether capitalism is to blame. But what is the alternative? Socialism is plagued by conflicting definitions. Is it dictatorship or democracy? Reform or revolution?
This film explores where American socialism has been, how it was suppressed, and imagines what a renewed American socialism might look like.
This Week's Featured Films