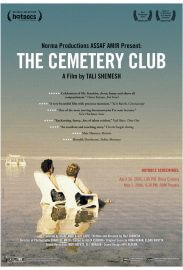 Please copy this link to share it:
https://www.filmplatform.net/product/the-cemetery-club
Streaming Access
Unfortunately, this film is not available for streaming yet.
As soon as it will be available for streaming, it will appear in your university streaming page.
For over two decades, a group of women and men have been meeting weekly at Israel's National Cemetery to debate philosophy, read poetry, eat lunch and determine the fate of the Jewish nation.
Director Tali Shemesh focuses on two of the group's members: her grandmother, and her great aunt Lena, their life choices and their relationship. A poignant, intimate, sometimes hilarious portrait of the Holocaust generation.
This Week's Featured Films