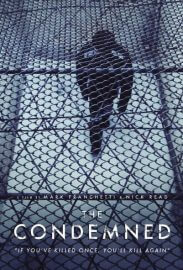 Please copy this link to share it:
https://www.filmplatform.net/product/the-condemned-2
Streaming Access
Unfortunately, this film is not available for streaming yet.
As soon as it will be available for streaming, it will appear in your university streaming page.
With unprecedented access, The Condemned plunges into the hidden world of one of Russia's most impenetrable and remote institutions: Penal Colony 56, a maximum security prison exclusively for murderers. In a forest as big as Germany, this is the end of the line for some of Russia's most dangerous criminals – 260 men who have collectively killed nearly 800 people. In brutally frank and uncensored interviews the inmates speak of their crimes, life and death, redemption and remorselessness, freedom and families, insanity and hope.
This Week's Featured Films