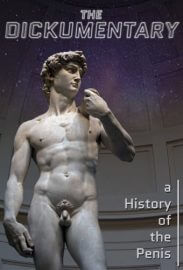 Please copy this link to share it:
https://www.filmplatform.net/product/the-dickumentary
Streaming Access
Unfortunately, this film is not available for streaming yet.
As soon as it will be available for streaming, it will appear in your university streaming page.
Cultures have worshipped it, and circumcised it. Men have sought ways to make it larger. Across 14 countries, featuring interviews with more than 40 experts, The Dickumentary tries to answer some of the greatest questions of our time, such as What happened to Jesus' foreskin? Why do Hindus worship Shiva's lingam? And, does size really matter?
The film features a rollicking tour through Japan's yearly phallus festival, an inside look at the controversy over circumcision in San Francisco, and an up close exposé of penile augmentation surgery in Beverly Hills. It's an epic journey in search of man's real best friend.
| | |
| --- | --- |
| Running Time: | 71/58 min. |
| Subject(s): | History, Science, Sexuality, Society |
| Language(s): | English, German, Korean |
| Subtitles: | English |
| Director(s): | |
| Producer(s): | Sofian Khan |
| Cinematographer: | Sofian Khan |
| Editor(s): | Sofian Khan |
| Production Company: | Capital K Pictures |
This Week's Featured Films