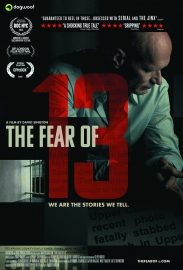 Please copy this link to share it:
https://www.filmplatform.net/product/the-fear-of-13
Streaming Access
Unfortunately, this film is not available for streaming yet.
As soon as it will be available for streaming, it will appear in your university streaming page.
The Fear of 13 is a psychological thriller, where Nick, a death row inmate, petitions the court to be executed. As he goes on to tell his story, it gradually becomes clear that nothing is quite what it seems. His story has all the twists and turns of a classic crime drama with a final shocking twist casts everything in a new light.
This Week's Featured Films