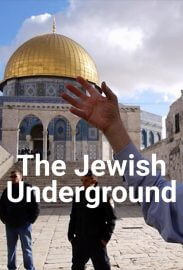 Please copy this link to share it:
https://www.filmplatform.net/product/the-jewish-underground
Streaming Access
Unfortunately, this film is not available for streaming yet.
As soon as it will be available for streaming, it will appear in your university streaming page.
Their target was to blow up the Muslim Dome of the Rock in Jerusalem. Success would have probably meant a world war. This political thriller tells the story of how the members of the largest terrorist organization of the Israeli Right Wing settlers have now become a dominant power within the current Israeli government.
This Week's Featured Films