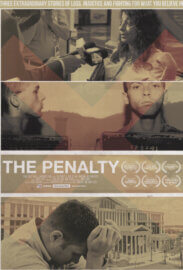 Please copy this link to share it:
https://www.filmplatform.net/product/the-penalty
Streaming Access
Unfortunately, this film is not available for streaming yet.
As soon as it will be available for streaming, it will appear in your university streaming page.
The human cost of the death penalty in America comes in for a timely, gripping examination in The Penalty, the vital new documentary from British filmmakers Will Francome & Mark Pizzey (One for Ten). Embedding themselves in the stories of three fascinating people affected by the American capital punishment system, the filmmakers follow the stories of a man wrongly convicted, who spent 15 years on death row; a lawyer fighting against increasingly inhumane, botched executions; and a mother battling against the state's pursuit of the death penalty for her daughter's murderer.
This Week's Featured Films