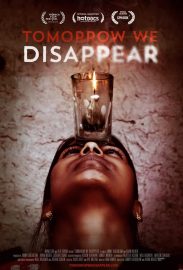 Please copy this link to share it:
https://www.filmplatform.net/product/tomorrow-we-disappear
Streaming Access
Unfortunately, this film is not available for streaming yet.
As soon as it will be available for streaming, it will appear in your university streaming page.
When their land is sold to developers, the magicians, acrobats, and puppeteers of Kathputli Colony must find a way to unite —
or splinter apart forever. Tomorrow We Disappear is a feature length documentary about the last days of Kathputli, a hand-built artist colony hidden away in the alleyways of New Delhi. Spanning three years, the film follows Puran the Puppeteer, Rahman the Magician, and Maya the Acrobat as they approach their looming eviction.
| | |
| --- | --- |
| Running Time: | 84 mins |
| Subject(s): | Activism, Arts and Culture, Asian Studies, Current Affairs, Economy, Globalization, Human Rights, Politics, Society |
| Language(s): | English, Hindi |
| Subtitles: | English |
| Director(s): | |
| Producer(s): | Jimmy Goldblum, Adam Weber, Joshua Cogan |
| Cinematographer: | Will Basanta, Joshua Cogan |
| Editor(s): | Hye Mee Na, Isaac Hagy |
This Week's Featured Films