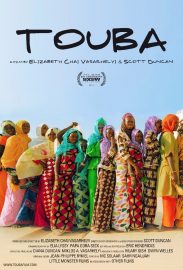 Please copy this link to share it:
https://www.filmplatform.net/product/touba
Streaming Access
Unfortunately, this film is not available for streaming yet.
As soon as it will be available for streaming, it will appear in your university streaming page.
Touba
"Touba" reveals a face of Islam essential in these divisive times. It chronicles the Grand Magaal pilgrimage of 1 million Sufi Muslims to the holy city of Touba, Senegal. This observational film takes us inside the Mouride Brotherhood: one of Africa's most elusive organizations. Pilgrims travel from all over the world to pay homage to the life and teachings of Cheikh Amadou Bamba. His non-violent resistance to French colonial persecution in the late 19th century inspired a national movement: freedom of religious expression through pacifism. These are lessons the world can learn.
This Week's Featured Films