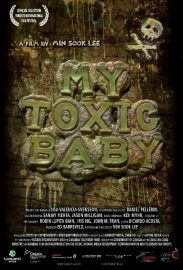 Please copy this link to share it:
https://www.filmplatform.net/product/toxic-baby
Streaming Access
Unfortunately, this film is not available for streaming yet.
As soon as it will be available for streaming, it will appear in your university streaming page.
A personal, introspective look at the chemical-laden environment we live in today, something filmmaker Min Sook Lee hardly thought about until Song Ji, her daughter, was born. BPA. Lead. Melamine. Lee brings us this intimate and alarming look at the numerous toxins found in baby's products and environment.
As a new mom, Lee shares her anxieties as she struggles to protect her young daughter, Song Ji, from our chemical world.
This Week's Featured Films