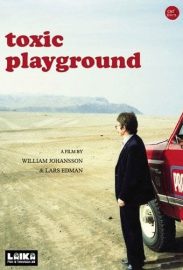 Please copy this link to share it:
https://www.filmplatform.net/product/toxic-playground
Streaming Access
Unfortunately, this film is not available for streaming yet.
As soon as it will be available for streaming, it will appear in your university streaming page.
Toxic Playground
A story of how a large Swedish mining company in the 80s send its toxic waste to a city in Chile, to be reprocessed and disposed of by a Chilean company. Instead of safely disposing of this waste, the forgotten waste formed land piles. The children who played on these land piles gradually begun to get sick. This film raises questions about morality, and issues of responsibility in a world of multinational companies.
This Week's Featured Films