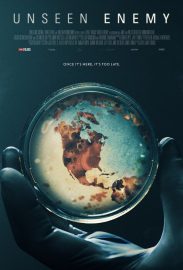 Please copy this link to share it:
https://www.filmplatform.net/product/unseen-enemy
Streaming Access
Unfortunately, this film is not available for streaming yet.
As soon as it will be available for streaming, it will appear in your university streaming page.
Unseen Enemy examines why in the 21st century we are experiencing a rash of diseases that were once only outbreaks but have now become full-blown epidemics. Moving across the globe, you'll meet our characters: doctors, disease detectives, everyday men and women. Every one of them has stepped into the horror of an epidemic and emerged deeply changed.
Examining the recent epidemics of Ebola, Influenza, and Zika, Unseen Enemy makes it clear that epidemics bring out the best and worst of human behavior, and that their effect goes far beyond the terrible tolls of sickness and death.
This Week's Featured Films