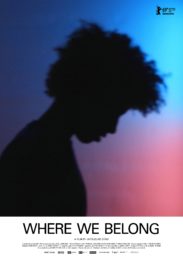 Please copy this link to share it:
https://www.filmplatform.net/product/where-we-belong
Streaming Access
Unfortunately, this film is not available for streaming yet.
As soon as it will be available for streaming, it will appear in your university streaming page.
Parents split up, a family falls apart. Two separate worlds emerge from what once was considered a unity. In constant transition, children now travel back and forth between two separate homes. This film approaches their reality and focuses on how fragile, but also how brave, smart and funny children can be in such circumstances. Six of them invite us into their worlds apart.
| | |
| --- | --- |
| Running Time: | 78 min. |
| Subject(s): | Family, Society |
| Language(s): | French, German |
| Subtitles: | English |
| Director(s): | |
| Producer(s): | Stefan Jung, Jacqueline Zünd |
| Cinematographer: | Nikolai Von Graevenitz |
| Editor(s): | Gion - Reto Killias |
| Production Company: | Real Film |
This Week's Featured Films